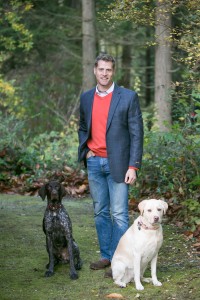 Dr. Spencer:
Dr. Philip Spencer is originally from Minnesota. He attended North Dakota State University as an undergraduate. Complications of a prior spinal fracture ended his college football career after one year but those same injuries are what led him to a career in Chiropractic. He received his Doctorate in Chiropractic from Northwestern College of Chiropractic in 1991 and relocated to the Northwest shortly after graduation. As a result of his dedication to the health of our community, Spencer Chiropractic Center has received numerous awards including Doctor of the Year, Small Business of the Year and most recently, the President's Council on Physical Fitness and Sports Community Leadership Award. In addition to his practice, Dr. Spencer has been active in the local sporting scene as an elite local triathlete and racing for the Audi Cycling team. He spends his free time in Maple Valley fighting for couch space with his three dogs.


Christy Richards, LMP:
Christy is a Northwest native growing up in Eatonville, WA. She had always been interested in health care and fell in love with the natural, holistic nature of massage therapy. She studied at Ashmead Massage School graduating in 2008. She has been at Spencer Chiropractic Center since 2009. Christy's table massage sessions blend a number of techniques based upon the patient's individual needs including Swedish, Deep Tissue, Sports Massage, Soft tissue Release and Neuromuscular Technique. Christy and her husband Isaac live in Fife with their two cats Bert and Winston.